I fly to San Antonio for RWA Nationals in six weeks!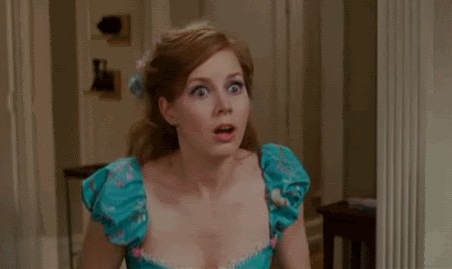 This is pretty much me right now.
Our 2014 Golden Heart yahoo loop has been full of dresses and pin talk and name talk and a few awesome call stories. We've decided to call ourselves the Dreamweavers and we're finalizing out pin design now. The more I learn about these amazing women, the more excited I am to meet them.
I have a dress I can wear for the ceremony but I've debated borrowing a different one from a friend. I'll make my final decision closer to the date. I like to have wardrobe options, you see. Don't we all?
But, most important, I'm finishing a new story and I'll be preparing to pitch it at Nationals along with my GH finaling manuscript.
These past couple of months have been a whirlwind of excitement. Being a finalist in this contest has been an amazing ride. There have been a lot of cool things going on and to keep myself grounded, I've been writing something new. I'm really excited about it and when I have more information, I'll post it here. Or rather, on my books tab above.
In the meantime, the summer is beginning. I have two little boys and I'm looking forward to the weeks ahead full of sunshine and fun with them.
What are your plans for the summer, readers? Are you going to Nationals? If so, leave me a note so we can meet up!